Background and Overview
Edit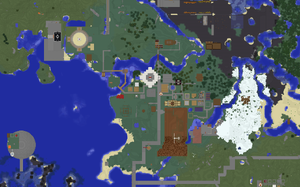 Kachirho was a major city in World 5 founded by Marcopolo573 sometime in Summer of 2013, with contributions from
Aperture_Pro, Pavame, SrSucesso, KyhleX and many more during its tenure. It was essentially a secondary city to Charleston; with many residents, a museum, and even its own capitol building. Kachirho Is considered to be the home for Wookie culture, and the starting point for its influence on the clan.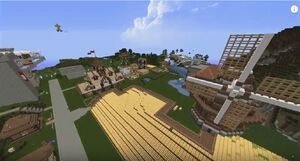 Since World 5 was reset, Kachirho was unfortunately left abandoned. However, it is considered one of the most profound cities in all of Atlas' history for its beautiful architecture, landscape, and the many memories shared within it.
Players were able to visit the city once again in 2018 when Red recovered the files to World 5.
Notable Structures
Edit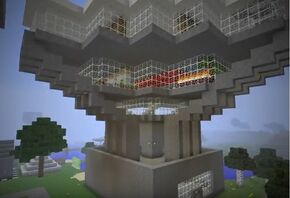 Office & Residential Complex
Edit
This building was among one of the largest structures in the city, and also had a style that differed greatly from the rest of the buildings around it. Its entrance area had a stairwell that lead to a second floor, which was largely open for the most part. The consecutive floors above were largely residential and office spaces, with Marco's being the largest (the one with nether wart and fire in the picture).
Kachirho Museum
Edit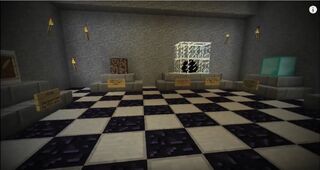 This small museum had a stonewall interior with obsidian and quartz checkered flooring (it is the small stone brick building behind the capitol in the skyline). The museum was largely the home to many objects that held great importance to the clan members, including the dragon egg. Other objects include the "Blue Force Crystal" and "Blade of the North."
Capitol Building
Edit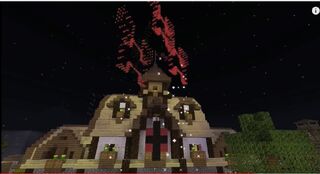 This large, wooden building is among the most important in the city and was the center for all Kachirho-related activities. It is incredibly detailed and was one of the first structures constructed during the formation of the city.
Windmill
Edit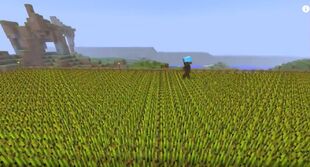 Kachirho had a large windmill (pictured right in the skyline) as well as an accompanying wheat field, which was a center for agriculture.
Pictured in the far back of the skyline is a pixel art version of R2-D2 that KyhleX made entirely of wool.
Other Buildings
Edit
Fortress
Edit
Next to the Office & Residential Complex is a large, stone brick fortress that was the home to an Atlas member. Featured prominently on the front of the building is the official symbol for Kachirho.
Horse Area
Edit
Just on the outside of the city is a fenced-in area with a watchtower that was used for breeding and training Horses and other animals.
The Graveyard in the Sky
Edit
Floating above the museum is a glass platform that is home to one of Marco's in-game pets that sadly passed away at some point during World 5.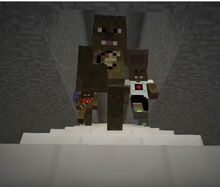 Kachirho hosted
The Wookiee Games
in July, 2013, which celebrated Wookie culture and was composed of a variety of competitive games. Aperture_Pro edited and posted a trailer for the event on July 17th, 2013, which features Marco, accompanied by Algbbg and OffTheAir who are all dressed as Wookies.