Curtisville was capital city created by Atlas in early December 2014. It iwas named after ment (Curtis) after his passing in November.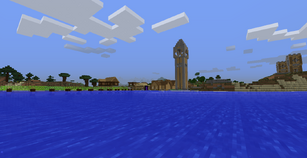 The city had a central park with trees, benches and colorful flowers as well as a pond. The town featured a farm district with livestock as well as many crops. There was a large bridge leading to Sirrockyqo's island house where many residents fished in their free time.
Landmarks
Edit
Atlas Tower II
Edit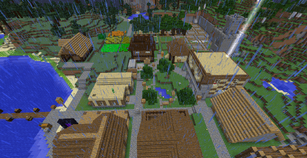 The town featured some landmarks such as Atlas Tower II. The large clock tower-like structure served as an excellent viewpoint as well as an excellent addition to the skyline of the city
Gen's Castle
Edit
Genclone's huge castle was also a prominent landmark of Curtisville, it features Gens' signature building style and architecture.
The town was named after Ment, Curtis is his real name. He passed away IRL in Novemeber 2014.
Curtisville was the first town in which all members of RoA have lived in at least once.
It is considered, by most members, the best RoA town
Sirrockyqo's House is not actually on an island